The house by the sea, surrounded by pine trees in a quiet area ideal if you want to find peace in the midst of the summer crowds. The apartment is located in a family house in which my family spends their summer too. Nearby is a beautiful beach which is ideal for a vacation and is suitable for small children. The apartment is equipped with all necessary things for a pleasant stay. Pets are welcomed.
SEND A REQUEST
Quadrature: 70 m2 Number of rooms: 3 Max. number of persons: 6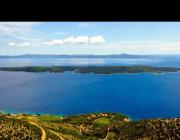 On the island of Šćedro is a lot of beautiful bays with untouched nature, clean sea. Protected as a nature park, in its pristine beauty, should be set aside bay Moster and the...
The garden around the house offers the perfect peace and pleasant shade in the middle of the summer heat and crowds.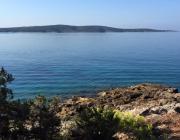 Zavala is a small fishing village on the south side of the island, 7 km from Jelsa and 35 km from the town of Hvar. To reach Zavala have to go through the tunnel that is the real attraction...
In Zavala there are numerous sandy beaches with crystal clear waters that give you peace and total relaxation away from summer crowds
Distances